Flags, Coats of Arms & Symbols
from the
Island of Montreal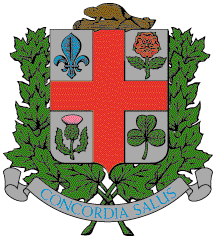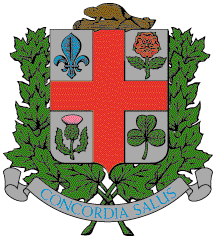 This website is dedicated to preserving the history of flags, coats
of arms and symbols from the Island of Montreal in the province
of Quebec, Canada.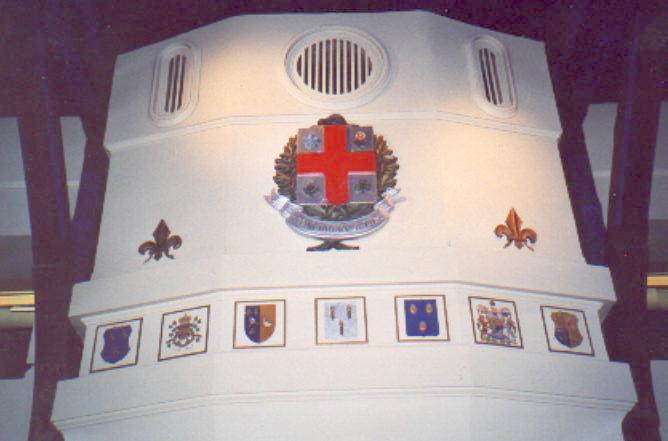 Prior to 2002, the island of Montreal was not only occupied by the city of Montreal but by an additional 27 town municipalities. After the Quebec government had passed legislation, these towns were merged with the city of Montreal to form a new "Mega-City". The former municipalities were changed to boroughs of Montreal. The city administration has slowly begun the process of removing the symbols of these former towns and replacing them with Montreal City logos. The intention of this website is to preserve the flags, coats of arms and symbols of these former municipalities along with those of the new mega-city.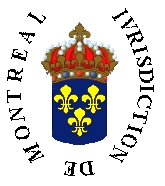 History of the Island
Boroughs and Districts of Montreal
(Click on the links below to see all the flags, coats of arms and logos for that section of Montreal)
Administration Flags and Logos
CUM (Communité Urban de Montréal)
Aeroports de Montréal
Société de transport de Montréal
Service de la prévention des incendies de Montréal (SPIM)
Montreal Fire Department
Police - Communauté urbaine de Montréal
Port of Montreal
Old Port of Montreal
Colleges (CEGEPs) & Universities
Concordia University
McGill University
Université de Montréal
UQAM (Universite du Quebec a Montreal)
Vanier College (CEGEP)
Communities
Anglo-Quebec
Irish Montreal
Hellenic (Greek) Community of Montreal
Spanish & Portuguese Synagogue
Sport Franchises (Past and Present)
Baseball (Expos, Royals)
Football (Alouettes, Concord, Machine)
Hockey (Maroons, Canadiens)
Soccer (Manic, Impact)
Exhibitions and Events
Expo '67
1976 Olympics
Miscellaneous
Baronet of Montreal
HMCS Montreal / NCSM Montréal

---
My Personal Flag
---
Miscellaneous Flags
---
Other interesting vexillological (flag) links:
Pages vexillologiques de
Luc Baronian
Luc Baronian's
Vexillological Pages
Quebec and
French American
Vexillology
(Flags)
North American Vexillology
Association (NAVA)
Organization
dedicated to the
study of flags.
Membership open
to everyone.
Canadiana Vexillology and
Heraldry Weblinks
Website with links dedicated to Canadian flags & coat-of-arms
Flags Of The World
The world's most
comprehensive site
dedicated to
Vexillology (Flags)
Acknowledgements:
Special thanks to Luc Vartan Baronian for allowing me
to use a number of his flag graphics and research on
this site.
---

Do you have a flag, coat of arms or logo from the Island of Montreal that you wish to have
posted? If so, we would be happy to hear from you.
Please click here to contact us.

Website by: Ben Koorengevel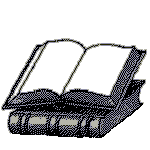 Read / Sign My Guestbook