Montreal Baseball Club Logos
Minor League Baseball
Montreal Royals (1939-1960)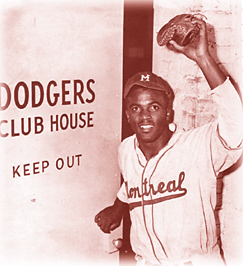 Montreal Royals' Logo on Jackie Robinson
One of the proudest distinctions Montreal has in history is that it was the first city in North
America to have an athlete of African descent in one of its major sport franchise teams.
Jackie Robinson played with Montreal Royals (the Brooklyn Dodgers Triple-A farm clubfom)
for one year in 1946. He was transferred the year after to the Major League Dodgers.
Picture from: http://www.afro.com/history/Robinson/montreal.html
---------------------------------------------------
Major League Baseball
Montreal Expos (1969-Present)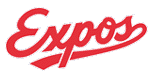 Montreal Expos Logos
Montreal Expos Logos are trademarks of the Montreal Expos
Images from http://www.montrealexpos.com