Westmount

Westmount does not fly its own flag outside its former city hall. However, I was advised that it
used to have two flag variants.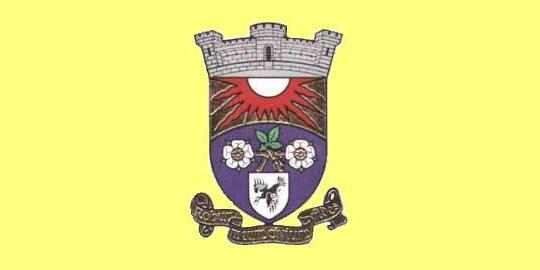 Flag of Westmount (version 1)
The first shown above has the town coat of arms centered on a yellow background. The second spreads the arms across the flag.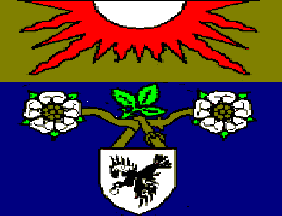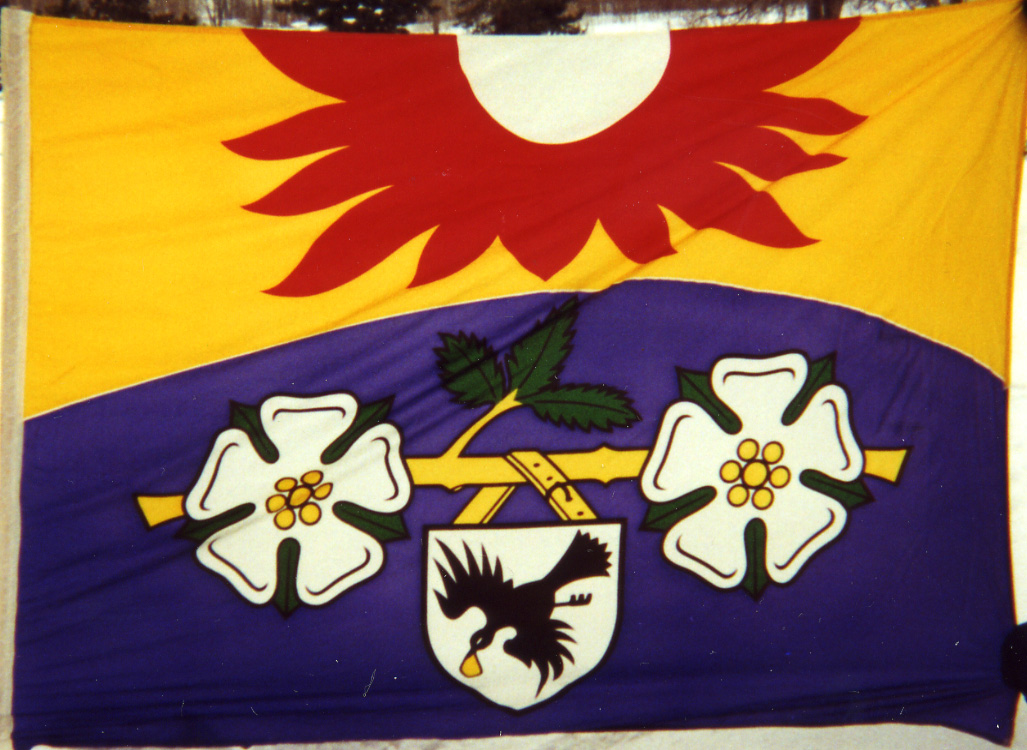 Flag of Westmount
(version 2)

I drew the first shown above based on description. Luc Baronian has since sent me a photograph of the second version from his records.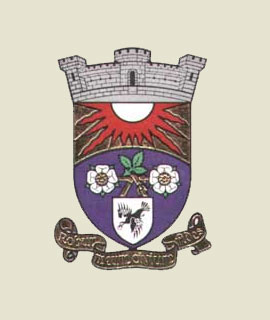 Coat of Arms
The following is an extract taken from the city of Montreal's website:
Coat of Arms
In 1874, this community was incorporated as the "Village de Notre-Dame-de-Grâce", but in 1879, the name was changed to the "Village of Côte St. Antoine", and in 1890 to "Town of Côte St. Antoine". By 1895 it had become the "Town of Westmount", and in 1908, it was again changed to the "City of Westmount". On January 1st 2002, the "City of Westmount" finally ceased to exist, transformed into a borough of the New City of Montreal.
The devices in the shield symbolize the corporate history of the community. The arched division "per fess" represents Mount Royal with the setting sun behind it, thus "Westmount". The rose branch is said to be the emblem of the Blessed Virgin Mary and refers to the former "Village of Notre-Dame-de-Grâce", while the small shield commemorates Saint Anthony and the legend of how when he chose to live a solitary hermit's life, he was fed by ravens that dropped bread into his place of refuge from the world. This naturally refers to the former name of "Côte St. Antoine".
Letters Patent
The City of Westmount was the first Canadian city to obtain a coat of arms from Lord Lyon King of Arms (Edinburg, Scotland) on 12th May 1945. The Letters Patent described the arms as follows:
ARMS: Per fess enarched Or and Purpure, issuant from chief a demi-sun in his splendour Argent rayed Gules, in base a rose branch fesswise, slipped at each end and leaved proper bearing two roses Argent and pendant from the middle of the branch an escutcheon Argent charged with the raven of Saint Anthony volant and bringing bread all proper; Above the shield is placed a mural coronet of three towers proper;
MOTTO: ROBUR MEUM CIVIUM FIDES, meaning "The faith of the citizen is my strength."
The city applied for a patent of registration for the coat of arms with the Canadian Heraldic Authority, which was obtained on 15th February 2001.
Westmount Rugby Team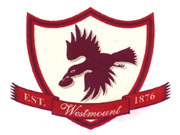 Team Crest
Westmount holds the distinction of having the oldest Rugby team in North America. Per its crest, the team was founded back in 1876.
References:
Websites:
Coat of Arms Graphics and text by:
http://westmount.ville.montreal.qc.ca
(City of Montreal website)
Flag photograph and Rugby Team Crest provided by: Luc-Vartan Baronian
Flag Text and Flag Graphic by: Ben Koorengevel & Luc-Vartan Baronian