Anjou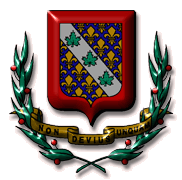 Coat of Arms

The town of Anjou, Québec was founded in 1956 on a section of land originally owned by the parish of Saint-Léonard-de-Port-Maurice. The rest of the land under the parish eventually became the town of Saint-Léonard.
The arms of Anjou, Québec are inspired from the arms of the province of Anjou, France (seen below) to which it was named after. To distinguish the two, the designers added a bend argent emblazoned with three Canadian maple leaves vert. The number of fleur-de-lis were also increased.
The town's motto was "Non Devius Unquam" or "I Never Deviate" as translated from Latin.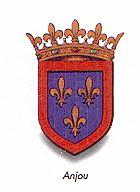 Anjou, France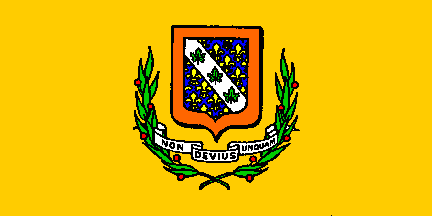 Flag of Anjou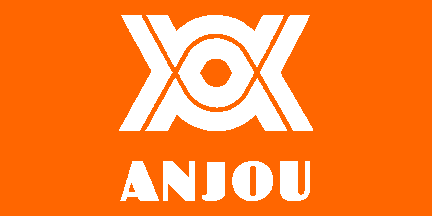 Former Flag of Anjou

Logo of Anjou
References:
Bizier, Hélène-Andrée / Paulette, Claude 1997. FLEUR DE LYS D'HIER À AUJOURD`HUI., Montréal,QC:Éditions Art Global.
Website: http://anjou.ville.montreal.qc.ca
Flag Graphics by: Luc-Vartan Baronian
Coat of Arms and logo from: http://anjou.ville.montreal.qc.ca (City of Montreal Website)
Anjou, France coat of arms from: FLEUR DE LYS D'HIER À AUJOURD`HUI, 1997