McGill University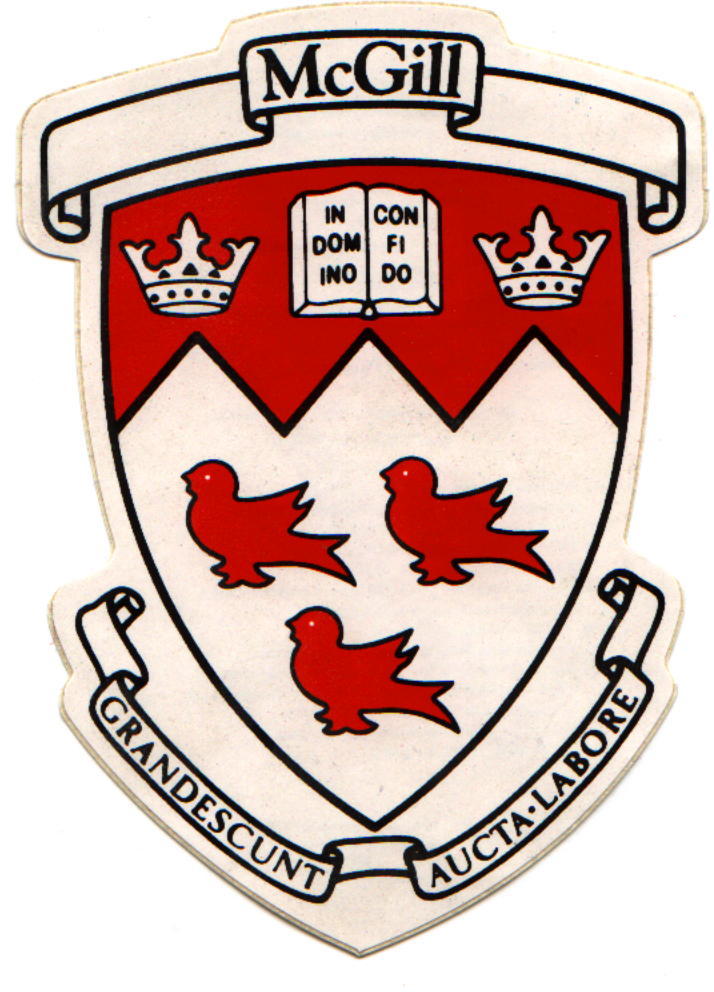 Coat of Arms

The arms of McGill University contain three martlets, which are taken from a device adopted by (and later granted to) James McGill, the founder of the university. The dancetty division line along the bottom of the chief reflects the three hills of Montreal, while the colours are those of Canada. The book in the centre of the chief represents learning (just like the book in every other university's coat of arms); the writing in the book is "In Domino Confido" (I trust in the Lord) and is the motto of J. McGill. The crowns (bearing fleur-di-lys) represent the location of the university in "Mount Royal".
The motto reads: Grandescunt Aucta Labore ("By work all things increase and grow").
Text from:
http://www.mad-alchemy.com/heraldry/academic/mcgill.htm



McGill University Logo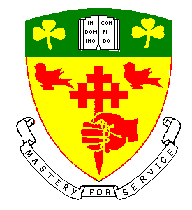 MacDonald Campus Coat of Arms
The colour of the field (gold) and the arm holding a cross (red) are from the second quarter of the arms of Sir William Macdonald, the tobacco manufacturer and philanthropist, who founded the College. His armorial bearings derived from the fact that he was a grandson of John, eighth Macdonald of Glenaladale.
Until the 1930s, the College used Sir William's achievement as one quarter of the College arms. The two red martlets and the open book with its motto are from the arms of McGill University. The clover leaves (also gold) signify fertility and their three segments suggest the three purposes of the Campus, i.e. agriculture, service and food.
(Designed in May, 1939 by Dr. W. Whitehead. Redesigned in October, 1978 by Dr. R. B. Buckland, assisted by J. Marok.)

MacDonald Campus Text and Coat of Arms Graphic from:
http://mirr.whnet.edu.cn/www.agrenv.mcgill.ca/coat-of-arms.htm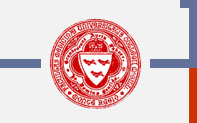 McGill Faculty of Medicine Coat of Arms
The coat of arms of the faculty of medicine first appeared on a faculty calendar in 1884. Although the details of its origin, including the identity of the artist who devised it, are not known, the principal elements of the coat of arms used by the university from 1866 were incorporated into the design. The present coat of arms of the university dates from 1906 when the 1866 version was modified in order to incorporate those heraldic emblems of a learned institution that had been inadvertently omitted from the earlier design. The faculty of medicine, however, continues to use its more ancient if less learned symbol.
Graphic and text from:
http://www.med.mcgill.ca/admissions/historical.htm