Saint-Michel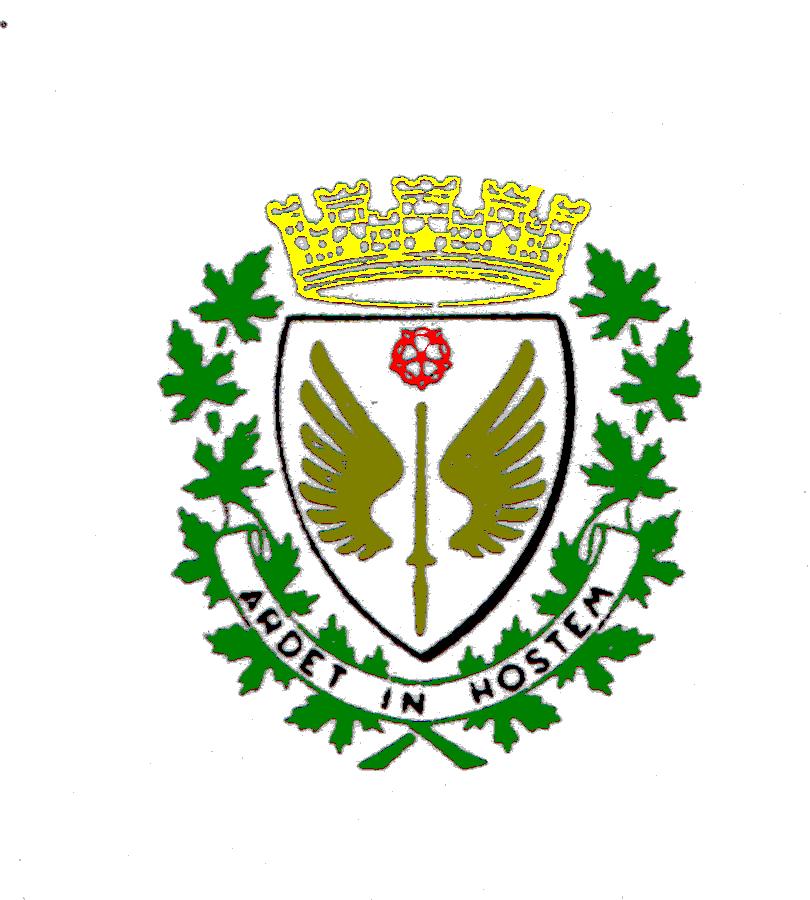 Saint-Michel Coat of Arms
History
In 1912, after the formation of Saint-Bernardin-de-Sienne Parish in the area, the village of Saint-Michel-de-Laval was founded on the island of Montreal. The village had less than a population of 1000 at the time. In 1914, the Quebec government granted a town charter to the village and changed it into Ville Saint-Michel.
Over time, Saint-Michel continued to grow and in 1964 celebrated its 50th anniversary in existence. To celibrate the anniversary, the mayor of Ville Saint-Michel, Maurice Bergeron, presented both a coat of arms and flag to the town.
In 1968, after a referendum the population voted to have their town annexed to the city of Montreal. Ville Saint-Michel ceased to exist and became a district of Montreal.
The area continues to grow and flourish under the city of Montreal. In 2003, the population of the area stood at 72,500.
Flag and Coat of Arms
I found a black and white copy of the coat of arms in a book at the former town's library. All books in the library prior to 1968 had Saint-Michel's coat of arms stamped in them. They had been pasted over by Ville de Montreal stickers after the 1968 merger. However, some of the stickers have become loose and fallen off revealing the former arms. I colourized the one shown above based on the traditional colours of its heraldic icons.
The shield consists of a sword running through its center. Wings adorn each side of the sword. On the top lies a rose. The shield is surrounded by maple leaves and topped with a crown. The latin motto of the town was "ARDET IN HOSTEM".
Unfortunately, I have not been able to locate the flag of the town. If anyone reading has a copy or knows where I could find it then it would be deeply appreciated if you could send me a message. Please click here to contact me.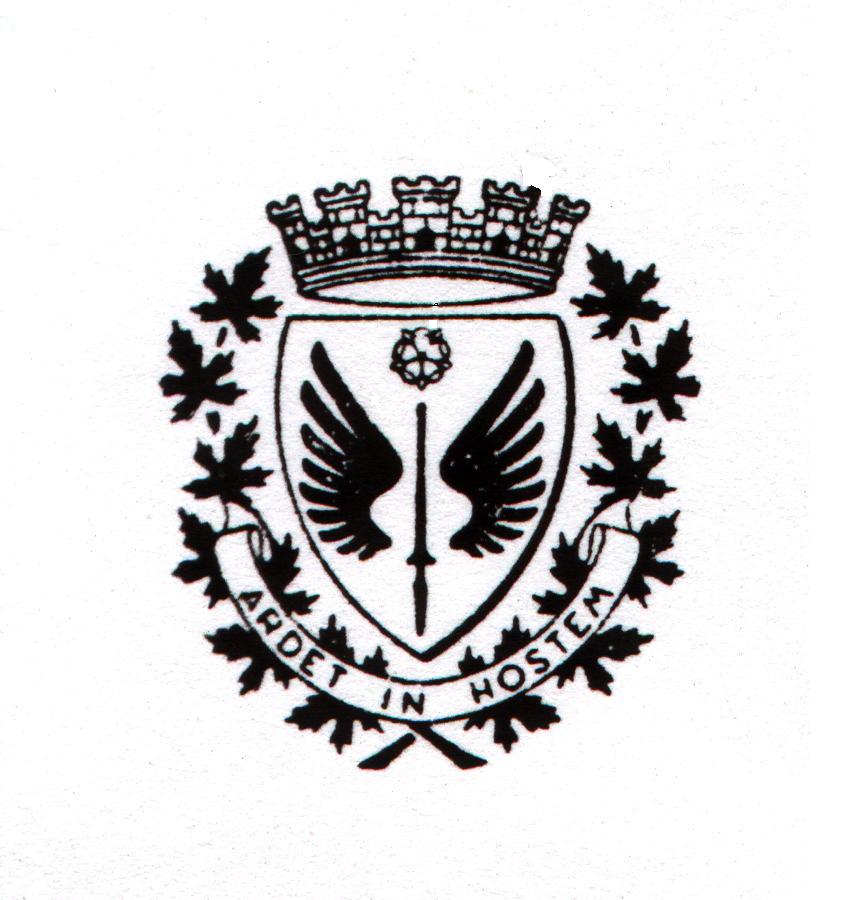 Graphic and text by: Ben Koorengevel
Research from:
http://arrondissement.com/villeraystmichelparcextension