Kirkland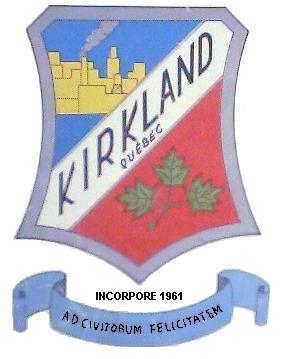 Kirkland Coat of Arms (1961)
Graphic from: "Kirkland 1961-1986" Kirkland, 1986.
The original Kirkland coat of arms was adopted in 1961 at the same time as the town's incorporation. Kirkland's motto was "AD CIVITORUM FELICITATEM" which translates to "For the happiness of our citizens".
The coat of arms did not follow traditional heraldic principles employed in the artform.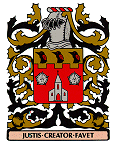 Coat of Arms (1970)

In 1970, the town was granted a new coat of arms which adhered to the rules of heraldry. The new motto is "JUSTIS.CREATOR.FAVET" which translates to "The creator favours the just". The arms are still in use to the present day. They are also seen on the flag of Kirkland as shown below.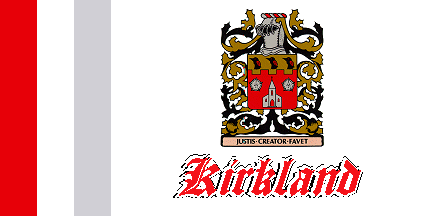 Original Flag of Kirkland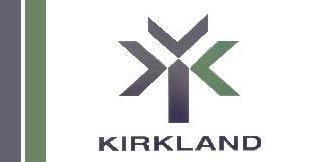 New Flag of Kirkland
In 2004, Kirkland hoisted a new flag design outside its town hall. It shows the town logo along with a blue/white/green stripe pattern on the left hand (hoist) side.

Kirkland Coat of Arms (1961) from: "Kirkland 1961-1986" Kirkland, 1986.
Original Flag and Coat of Arms (1970) Graphics by: Luc-Vartan Baronian
New Flag by: Ben Koorengevel
Text by: Ben Koorengevel