L'Île-Bizard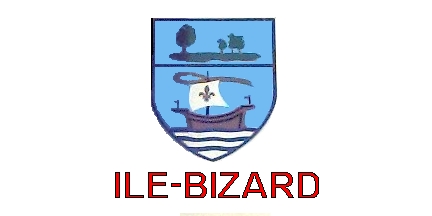 Flag of LíÎle Bizard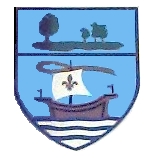 Coat of Arms of LíÎle Bizard
L'Île Bizard (or Bizard Island if translated into English) is a separate island and former town on the Northwest side of Montreal. It was previously part of the Montreal Urban Community (an organization of towns linked to Montreal City which shared city buses, roads, waterworks, police, firestations, etc..). Although not technically on the island of Montreal, we have included it on our website because this former town has been changed into a burrough and merged with the new Montreal megacity.
In 2003, L'Île Bizard celebrated its 350th year as a community in Quebec.
Its coat of arms is divided into two sections. On the top half, a heraldic representation of the island is depicted. A French ship with the fleur-de-lis on its sail is shown on the bottom part. It reflects the historical beginnings of the island as a community which was first settled by the French.
Île Bizard's flag shows the former town's coat of arms in the center with its name inscribed in red on the bottom, all on a white background.
Text and Graphics by: Ben Koorengevel